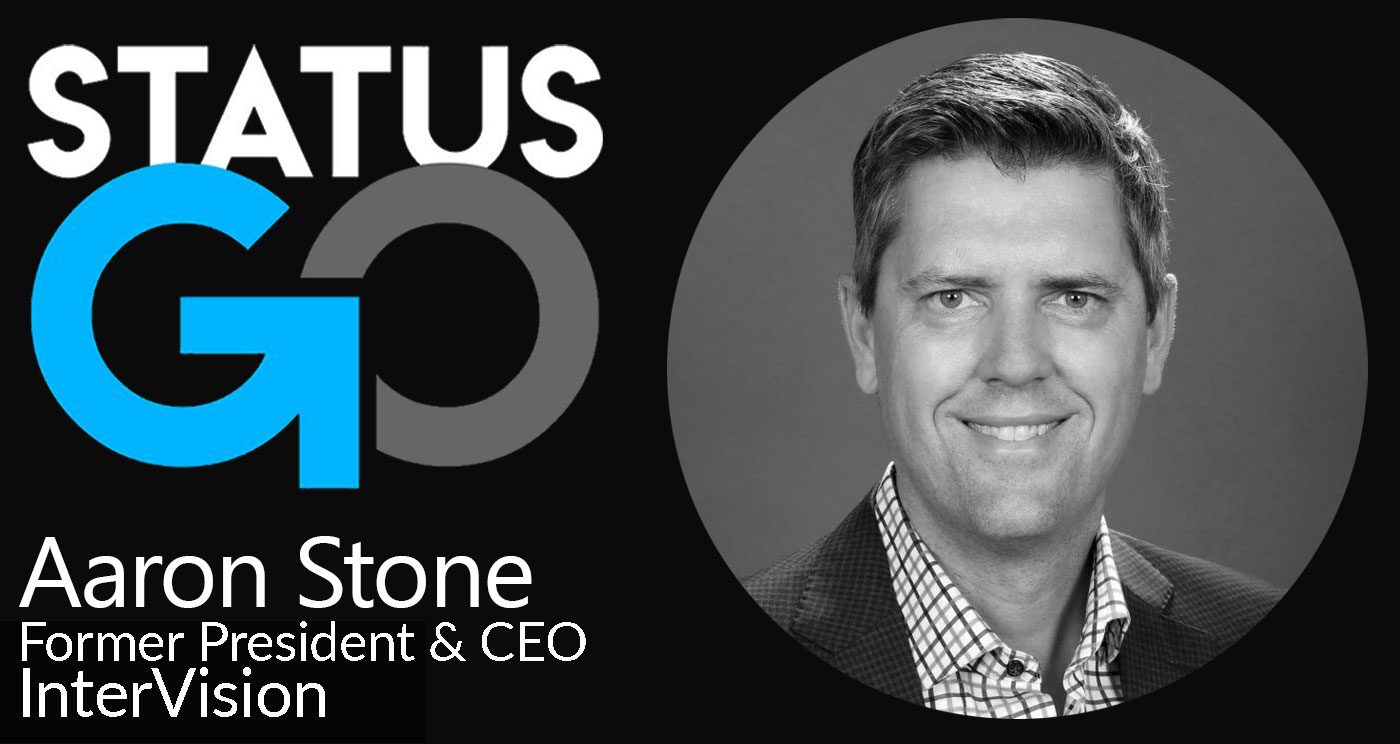 Status Go Podcast: Episode 59
"Of all of the leaders out there in all of our industries a full 85% don't get beyond the self authoring stage." – Ron West
Episode 59: Leading Through Change
Change is uncomfortable and most of us often try to avoid it, but IT leaders don't have that luxury.  IT teams are, now more than ever, the hub of change and evolution within organizations.  In this episode, Jeff Ton sits down with Aaron Stone, InterVision's former President and CEO, to discuss his insights on leading through change.  Jeff and Aaron discuss what prepared him for the task of guiding a group through a major culture shift – bringing an organization together, creating a shared vision and empowering people to act.  The insights derived from this conversation are evergreen: understanding that it will take time to adjust (and it is going to take longer than you think), how to bring people together, the need to over communicate and to keep a laser focus on your mission and values.  Listen now to hear Aaron's thoughts for bringing business together and lessons learned along the way.
Podcast: Play in new window | Download
Subscribe: Apple Podcasts | Android | Email | Google Podcasts | Spotify | RSS
Time Stamped Table of Contents
3:29 Learning & preparing to lead through change
7:43  Book recommendations
9:09 The transition of InterVision
15:01 What worked well
16:25 What didn't work well
18:36 The approach to the Centers of Excellence
20:59 Changes in technology leaders should prepare for now
21:56 How to develop a shared vision and strategy for your organization
24:33 Ensure the change you're trying to drive doesn't wither
26:46 Action items
Aaron Stone was promoted to President and CEO following the merger of Netelligent and InterVision in 2017. He assumed the role of Strategic Advisor to InterVision in 2021. During his tenure, Aaron guided InterVision through acquisitions including ITG, Bluelock, Infiniti Consulting Group, Seyvu and Fotis Networks, and SyCom expanding the company's geographic reach, managed services and cloud-based offerings.
Aaron co-founded Netelligent in 2003 and under his leadership, Netelligent built one of the most robust portfolios of technology solutions and managed services in the industry. Previously, Aaron was Director of Network Engineering at Applied Information Systems.
Aaron chairs the Young Presidents' Organization, St. Louis Gateway Chapter and Big Brothers Big Sisters of Eastern Missouri; and holds a bachelor's degree in Mechanical Engineering from the University of Illinois at Urbana-Champaign and resides in St. Louis.
Webinar | Machine Learning & Artificial Intelligence
How to get the most out of your data, from both the data scientist and business leader perspective.
Subscribe on Apple Podcasts
Never miss an episode!  Subscribe on apple podcasts and have each episode automatically delivered to your mobile device.
Podcast: Play in new window | Download
Subscribe: Google Podcasts | Spotify | Email | RSS