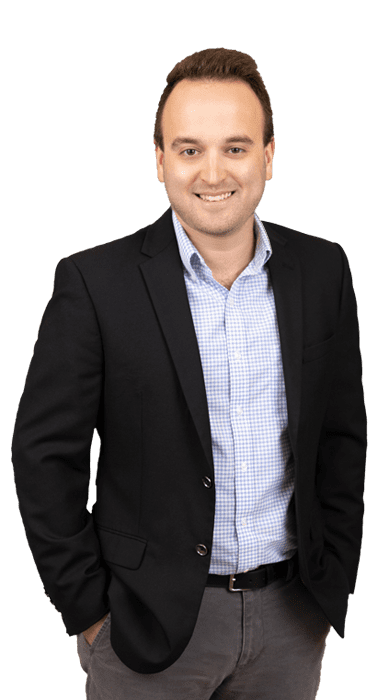 Meet Tim
In his role as Vice President, Tim is responsible for overseeing all financial operations for the company, including budgeting, forecasting, and financial reporting. He works closely with the CEO and executive team to ensure that the company's financial goals align with its overall business strategy. He has also played a crucial role in implementing financial controls and processes that have improved the company's overall efficiency and performance. His passion for finance and his strong work ethic make him a valuable asset to the InterVision team.
Experience
Tim spent the beginning of his career providing accounting and professional consulting services. He also obtained his Certified Public Accountant (CPA) license, demonstrating his expertise and commitment to the field. Tim joined InterVision in 2018 as a Senior Financial Analyst. He has helped the finance team in developing and executing financial strategies that have enabled InterVision to expand services and increase revenue.
Tim has a comprehensive understanding of finance and an exceptional ability to adapt to the rapidly changing technology industry. He is highly regarded for his analytical skills, attention to detail, and strategic thinking, making him an essential member of the executive team. Throughout InterVision's critical moments, Tim has repeatedly demonstrated his versatility as both an exceptional finance team member and leader.
Vision
As a strategic partner in the company's growth and success, Tim aims to provide financial leadership that drives the organization's long-term goals and objectives while maintaining a high level of fiscal responsibility.
Education
Tim has a Master's Degree in Accounting from the University of Missouri-Columbia, College of Business. He is also a Certified Public Accountant.
Personal
In true University of Missouri alumni spirit, Tim is a St. Louis, MO native. Tim is very family oriented and enjoys spending his free time with his wife and two kids. They love to take family trips to the beach and attend sporting events to cheer on their beloved Tigers together.
"By implementing cutting-edge financial systems and processes, InterVision can operate with agility and efficiency, giving the company a competitive edge in the marketplace. My goal is to streamline financial reporting and analysis to provide clear insights that inform decision-making and drive business growth."
Tim Fedder

VP, FINANCE