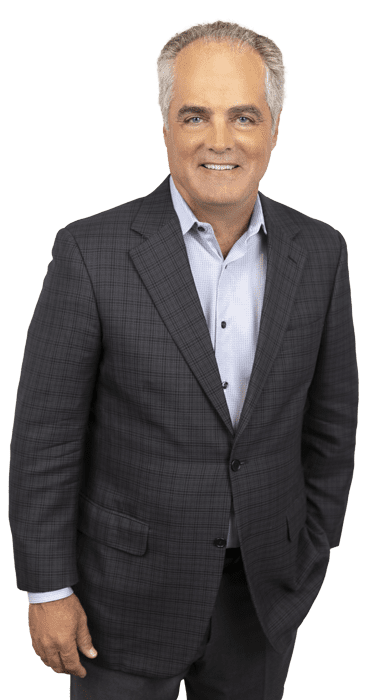 Meet Tom Carr
Tom is an enthusiastic, result-driven sales professional with over 30 years of experience. This has given him the opportunity to build rapport with customers and gain a clear understanding of the business needs of key decision makers. By doing so, he has worked his way up to creating and leading high-performance and successful sales teams that consistently achieve high sales levels and meet sales goals.
During his 30-year career, Tom's primary focus has involved sales management and business development roles at companies including Cisco Systems, SyCom Technologies and Gambro Healthcare. His in-depth knowledge of customers' needs, coupled with a keen understanding of what technology is available, allows both himself and his team to deliver outstanding service, exceeding customer expectations.
Experience
Tom has been a natural salesman since a young age. He began his "career" by selling in the healthcare industry, and eventually working his way to the IT industry with a healthcare focus. Tom's tenure at Cisco Systems led to a national Business Development role focused on healthcare IT and, eventually, to Senior Vice President of Sales at SyCom Technologies.
Tom joined SyCom Technologies in 2009 and developed the sales consulting group specializing in vertical markets and advanced technology design and integration. SyCom Technologies was recognized by CRN Magazine in the Solution Provider 500 numerous times under his leadership.
Tom has led sales, inside sales and marketing teams with a focus on solution development for vertical markets, data center solutions, managed services, and customer briefings. While valuing a solid work ethic, integrity and a customer-focused mindset, he is dedicated to serving his customers and growing their business.
Vision
Committed to solving your business challenges, Tom strives for InterVision to be the first choice for technology solutions throughout the eastern U.S. market. He coaches, mentors and supports the sales team to deliver a high-performance culture, ultimately enhancing the customer experience.
Education
Tom Carr has a Bachelor of Business Administration in Marketing from James Madison University (JMU) and a Master of Business Administration from Virginia Commonwealth University. He serves on the Board of JMU's College of Business Board of Advisors and he is an active member of the Virginia HIMSS Board.
Personal
Tom grew up in Virginia Beach, VA, ultimately moving to Richmond, VA and calling it home. A dedicated JMU Alum, Tom founded the JMU Technology Alumni Group, served as the Commencement Speaker in 2015 and has been awarded the JMU Distinguished Alumni Award. Tom also engages in many community service efforts and serves on the Cullather Brain Tumor Quality of Life Center as Bon Secours St. Mary's Hospital. Tom also enjoys fishing, traveling and exploring Richmond's restaurant and brewery scene.
"I strive for continuous improvement with the goal of driving superior economic performance, customer value and innovation across the sales team. I believe this can be achieved by keeping up with and focusing on customer success efforts in our ever-evolving industry."
Tom Carr

Sales General Manager, East