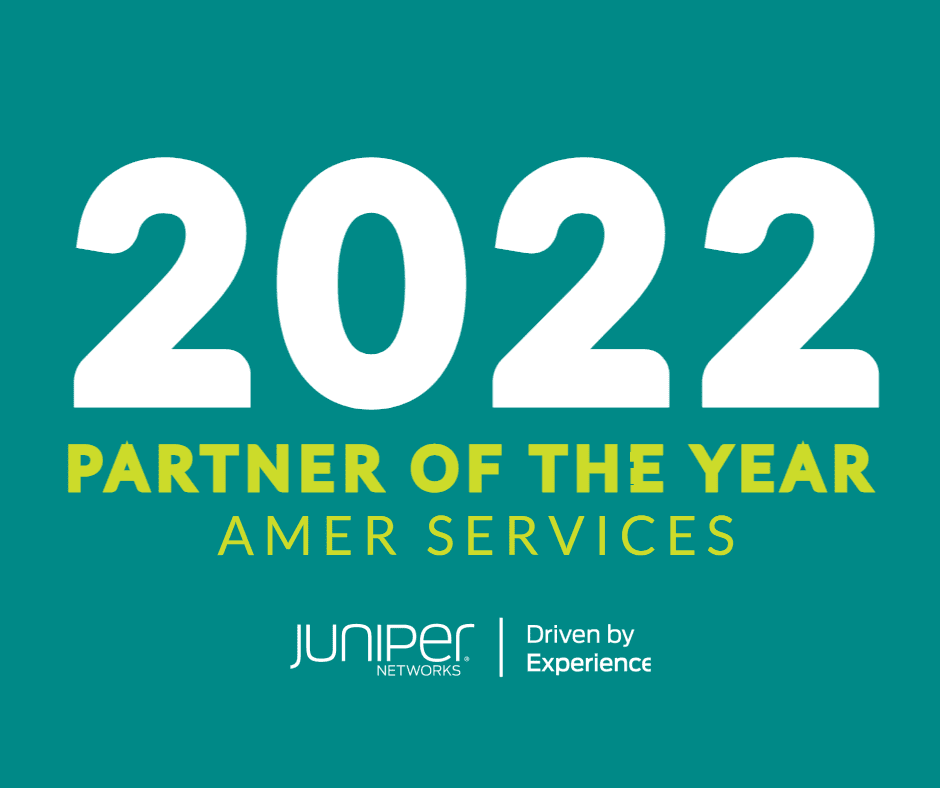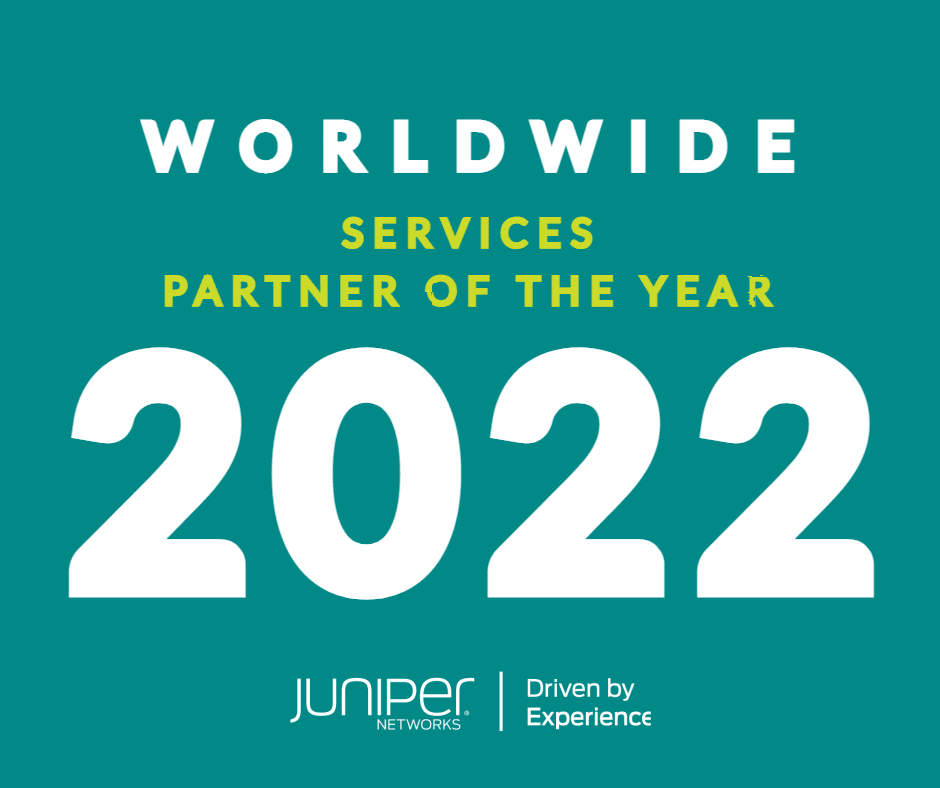 St. Louis, Mo. – InterVision, a leading information technology (IT) managed services provider, today announced that it was recognized as a Partner of the Year by Juniper Networks, a leader in secure, AI-driven networks. Each year, Juniper Networks recognizes Partners based on their ability to drive innovative business solutions, exceptional attention to the customer experience, and achievement of their financial goals.
InterVision was honored as a Juniper Networks Americas Services Partner of the Year and a Worldwide Services Partner of the Year for their ability to develop innovative data center and cloud-integrated network solutions by integrating Juniper Networks' technologies.
Partner of the Year Awards are part of the Juniper Partner Advantage (JPA) Program. The Program recognizes Partners for their outstanding performance and helps partners build, sustain and grow their Juniper Practice.
"Juniper Networks is thrilled to recognize InterVision as a very deserving 2022 Partner of the Year," said Gordon Mackintosh, Group Vice President of Global Channels and Virtual Sales for Juniper Networks. "InterVision has embraced Juniper Networks' customer-first mentality, and they continue to set the bar high for how partners can help their customers build the best, most secure networks possible."
"On behalf of all InterVisionaries, we are proud to be recognized as Juniper Network's Americas Services and Worldwide Services Partner of the Year," said Jonathan Lerner, President and CEO of InterVision. "We're committed to helping organizations with everything from meeting basic infrastructure needs to solving the most complex technology challenges. Our investment and partnership with Juniper Networks helps us deliver on that commitment."
About InterVision
InterVision is a leading IT managed services provider, delivering and supporting cloud, security and innovation for mid-to-enterprise and public sector organizations throughout the US. With 30 years of experience and one of the most comprehensive solution portfolios, InterVision drives business outcomes with an unparalleled focus on the customer and employee experience to help organizations be more competitive, compliant, and secure. The company has headquarters in St. Louis with locations in Boston, Richmond, Roanoke, Sacramento, San Francisco, Seattle, San Jose, Kosovo and India. Experience us at www.intervision.com.
Media Contact
Marisa Miller
317-806-1900
intervision@blastmedia.com
Knowledge is power
Our experts have compiled research and recommendations to help you better understand threats, protection, and solutions.