Gratitude As a Tool for Change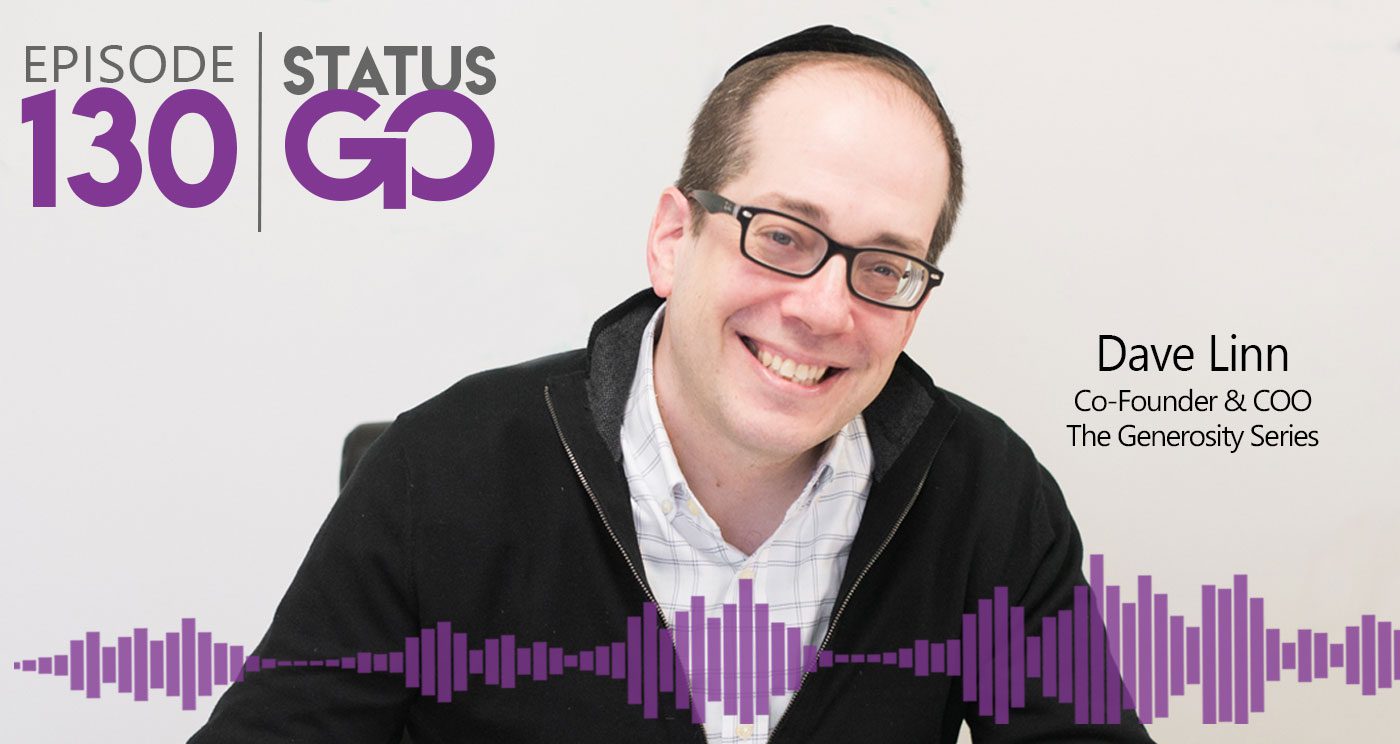 When the world effectively shut-down at the start of the pandemic and things felt off-kilter and untethered, we (the collective we at Status Go) felt everyone might need something to help ground them – a bit of a compass. Dave Linn, Co-Founder and COO of The Generosity Series (also known as "The Gratitude Dude"), came on the show and discussed how to use gratitude as a tool to thrive in the unprecedented times we found ourselves in.  Not that we need yet another reminder of how long this pandemic has been going, but that was episode 57 and this is episode 130.  We've all been oscillating between thriving and surviving much longer than any of us could have possibly predicted. And it is taking a toll.  What better time to double down on this gratitude thing.  Listen now as we deep dive into creating a functional, effective gratitude practice.
Discussed in this episode:
Dave is launching a 24 hour live Global Gratitude stream September 1-2, 2021.  Find out more here.
5 Languages of Appreciation in the Workplace 
Steve Foran – The Grateful CEO
Podcast: Play in new window | Download
Subscribe: Google Podcasts | Spotify | Email | RSS