Global SD-WAN edge implementation reduces network spend by 64%.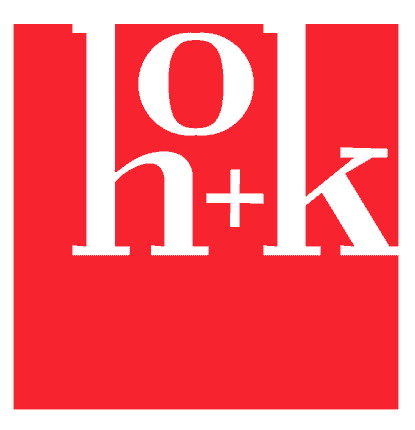 HOK has 23 offices on three continents each operating as regional business units and industry specialties. These global project teams rely on advanced systems and tools for multinational collaboration and client presentations. HOL's environment was a distributed and complex environment with sluggish performance across the firm's low-bandwidth private MPLS network that impaired productivity. But, upgrading the MPLS circuits was cost-prohibitive.
To improve performance capabilities, they implemented an enterprise-wide SD-WAN solution with Aruba Edge Connect. Their implementation improved overall network performance, providing HOK's designers, architects, engineers, and planners with a higher quality of experience across the Americas, Europe, and Asia.
CLIENT:

HOK is a global design, architecture, engineering and planning firm with a presence on three continents.
BUSNESS OBJECTIVES:

Provide a reliable platform for business collaboration that keeps pace with changing business needs distributed across 3 continents.
PROJECT GOALS:

Improve network performance across their low-bandwidth private MPLS network in a distributed environment.
Customer Vision
Create a flexible network design that aligns and adapts to changing business requirements.
Create a more secure environment with a consistent enforceable set of security policies.
Simplify and consolidate network infrastructure to ease day-to-day network management.
Have more visibility into network traffic holistically and at the application level.
---
"Collaboration is key in our environment and one of our challenges, as applications become more visual and complex, has been to make sure our WAN is able to keep pace and provide a reliable platform for the business."
-Jeff Hamer, Director of Information Technology, HOK Group, Inc.
Our Approach
HOK engaged InterVision to solve their network performance challenges. As an existing client, HOK looked to us for help in evaluating and selecting the right SD-WAN solution.
HOK's complex environment relies on a mix of cloud-hosted and on-premises applications that include its BIM solution, Revit, as well as VoIP and general business applications. To enable smooth cross-continent collaboration, InterVision recommended and implemented Aruba SD-WAN across the enterprise. We chose Aruba SD-WAN  for its ability to simplify network operations and increase visibility into their complex environment. Their feature-rich platform was leveraged to to support many of HOK's goals.
Aruba Boost WAN Optimization
To unify the EdgeConnect Platform, we implemented Aruba Boost WAN Optimization performance pack, a key advantage for HOK's small team of five.  Boost does not require manual exceptions for applications or protocols negatively impacted by the optimization.
Aruba SD-WAN Orchestrator
We leveraged the Aruba SD-WAN Orchestrator Management Console to create business intent overlays for different application categories, including applications that benefit from WAN acceleration such as SaaS applications, the local Revit Server modeling software, and 3D visualization tools.
Zone-Based Firewall
HOK new uses Aruba's built-in and zone-based stateful firewall across all their locations. It is a robust and application-aware firewall that equips them to enforce a consistent set of security policies. We connected it to their security information and event management system to monitor the firewall logs in real time for potential cybersecurity threats and breaches.
Aruba SD-WAN Orchestrator
With a team of just five people supporting the global back-end infrastructure, The Aruba SD-WAN Orchestrator now gives them complete visibility into their distributed environment from one platform, freeing their mighty team of 5 to focus on supporting the business.
THE RESULTS
Dramatically reduced transport costs with initial savings of 64%.
Accelerated network performance and improved flexibility on a unified platform.
Improved security with a built-in stateful firewall and consistent enforceable security policy to the application layer.
Simplified SD-WAN management for a small team.
Technologies
Aruba SD-WAN
Aruba EdgeConnect Platform
Aruba Boost WAN Optimization
Aruba SD-WAN Orchestrator
"Our Aruba SD-WAN is one of those essential platforms, allowing IT to always be in a position to say 'yes' whenever the business comes to us with new initiatives that can further enhance the creative process."
Director of Information Technology, HOK Group, Inc.


Jeff Hamer
Knowledge is power
Our experts have compiled research and recommendations to help you better understand threats, protection, and solutions.