Retaining Women in the Workplace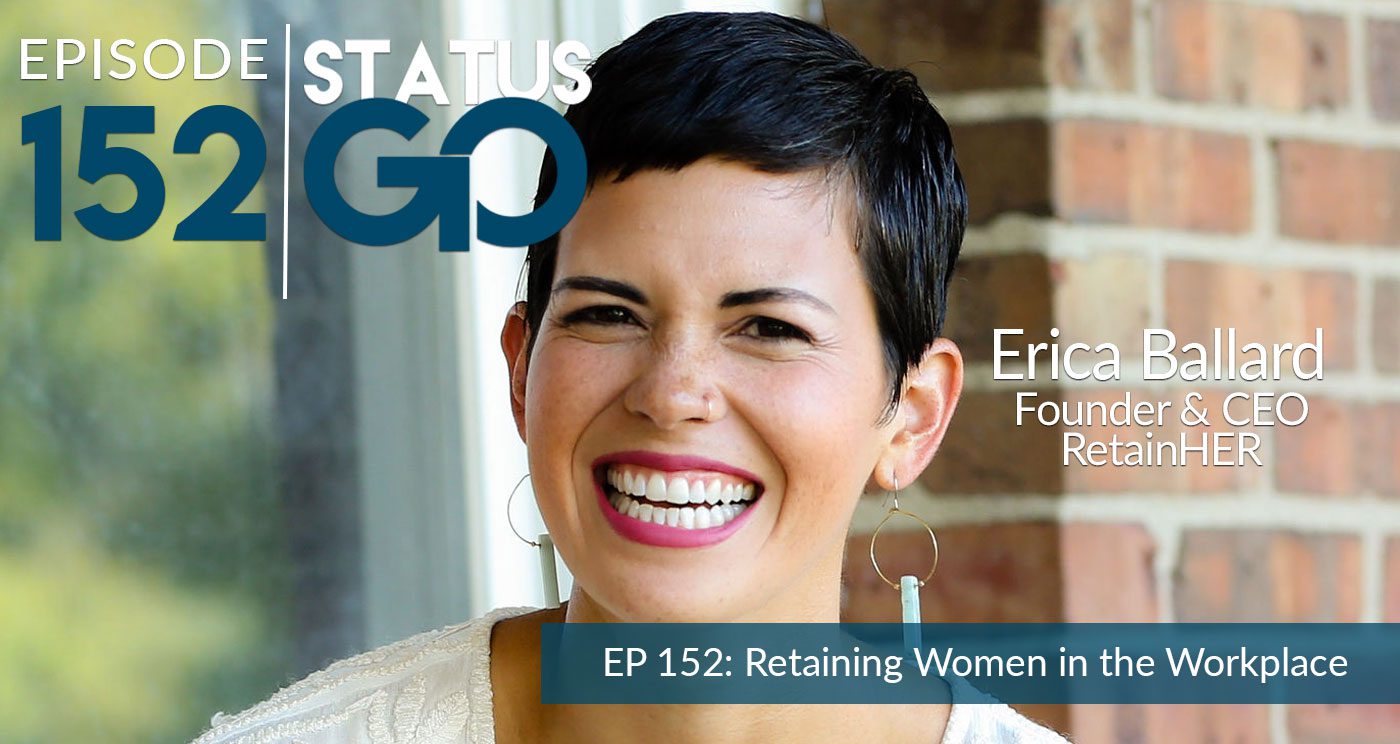 In this episode we're returning to a topic we've tackled several times in various ways on Status Go: women in the workplace, more specifically, women in tech.  A warm welcome to Erica Ballard, Founder and CEO of RetainHER, which provides data insights to companies to help them retain and promote women. Buckle up for this dynamic, eye opening conversation where Erica discusses with Jeff Ton the alarming rate at which women are leaving the workforce. 1 in 3 women are estimated to leave or downshift in the workforce this year, which is a major loss for employers in terms of lost resources, funds, time, and expertise.  Find out why women are making this leap and what organizations can do to create an environment they do not want to leave; one that allows them to thrive and ultimately make a bigger impact on the business.
In this episode, Erica discusses the downfalls of improper surveying and data collection. Find out How to Survey Like a Pro on Tuesday, March 15th.
Podcast: Play in new window | Download
Subscribe: Google Podcasts | Spotify | Email | RSS